GSM Camera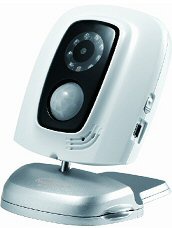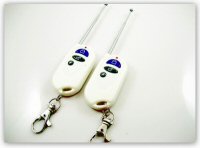 Camsecure CCTV

Webcams CCTV Software and Systems



GSM Camera with Smart Alarm Features

With our GSM Camera you can monitor your home, business or other property directly from your
mobile phone, anywhere in the world without the need for a computer or Internet connection. Just fit
your chosen SIM card to the GSM camera and your ready to go. The GSM Camera can be used
for monitoring any property including Buildings, Caravans and even Boats due to its wireless GSM
connection to the mobile phone network. You can even listen in with its built in microphone too.

You can call the camera to view the images and listen in to the audio or you can have it call you
when it detects movement and show you the images directly on your phone - where ever you may
be. The GSM Alarm Camera also comes with two remote control fobs so you can turn it on or off
as you leave and enter the premises without having to touch it or call it from your mobile. All the
features and programming can be controlled via your mobile phone too.

Our GSM Camera works with all the major SIM cards and networks including Vodafone.
Full remote control by cell phone or management system.
Receive SMS, Alarms and Images by cell phone, E-mail or management system.
The GSM camera has IR LEDs for night vision and 24 hour monitoring.

Monitoring can be turned on or off manually by use of control fobs or by commands sent from your mobile phone. You can also set up scheduled
recording so it will turn itself on and off at preset times each day and transmit alarms and images to you according to the times that are set

Functions

Mobile Alarm:
Capture images and Send to your mobile phone by MMS.

SMS Remote Control:
Control the camera by sending SMS commands.

Real Time audio:
Call the camera and listen in.

Motion Detection:
Detect any motion within the monitoring area and send alarm.

External Connection:
Connect wireless sensors (Max. 15), such as door magnet, pir sensor, smoke
sensor, gas sensor etc. The camera can report alarm from all sensors connected.

Infrared Light:
The built-in IR light enables the camera to capture images in a dark environment.

Resolution:
300k pixel CMOS camera.

Watch images directly on your mobile phone:
The camera sends MMS images to your mobile phone for
you to watch anywhere, anytime.

Receive images by email:
The camera can send MMS images to any preset email.

Multi Alarm:
Camera can send alarms by SMS, MMS, email and by standard phone-call once motion is
detected.

Monitoring Methods:
Choose between manually or scheduled monitoring.

Remote Control:
Includes 2 remote controls for manual operation on/off and panic button.

Backup lithium battery:
Rechargeable battery ensuring operation in case of external power failure

Download user manual:
Manual can be downloaded anytime using SMS command.

Our GSM Camera is Simple Flexible and Portable. You can switch it on as you leave and use it as a burglar alarm or you can choose to call in
from your mobile phone and switch it on or off that way..........have a look around and do a bit of eavesdropping in the process and you can even set
the GSM Camera to a time schedule so it will only report movement between certain times of your choosing. The GSM Camera is installed in
seconds - just open it up on its stand, aim it at the area you want to cover, plug in the mains adapter and switch on. The GSM Camera also has a
built in rechargeable battery so you can use it without mains power for a time and you also know that even if you get a power cut your GSM camera
will still be monitoring for you and will call you and send the images straight to your mobile if an intruder is present. You can use the GSM / MMS
Camera to monitor and protect all sorts of things - not just your home or business.

Holiday Homes and Static Caravans

Keep an eye on your holiday home or caravan
when your not there - even check the weather
before you decide to have a weekend break.

Caravans and Motor Homes

Keep them secure while you pop down the pub
or go out for a meal. As long as your phone is
with you your property is protected.

Narrow Boats and Boating Holidays

Go shopping for supplies in safety - as long as
your phone is with you your GSM camera will
alert you of intruders.

Trawlers and other sea going vessels

When the ship is in dock and the crew ashore
our GSM camera will alert you of any boarders.

Where ever you go (as long as there is phone coverage) you can stay in touch, watch and listen to whats happening in your properties and get immediate notification of
intruders straight to your mobile phone. If you have more than one property then simply put a GSM / MMS camera in each one and you can monitor them all. The beauty of
the GSM Camera is that its so portable you can simply remove it from one location and put it in another.

World Wide