10 Bit PCI DVR Card for Windows XP
(32 bit)

Model 7100 with Audio

£89.99

The Camsecure 7100 model 10 bit PCI DVR capture card for windows utilises the Techwell 6802 chipset. The 10-bit ADCs
(Analogue to Digital Converter's) with 4H comb filter produces truly excellent images. The high recording definintion is crisp even
when there is a lot of movement within the image. The system will support up to 2 x 8 way cards or 4 x 4 way cards providing
up to 16 channels. Note the 10 Bit PCI Capture Card audio channels require Line Level Audio to function and Not Mic Level.
The 10 Bit PCI DVR Capture Card has has on board lightning protection and FREE software upgrades as available.

This 10 bit PCI Capture card does not require that the PC is dedicated as a DVR so the PC can still be used for other purposes.

Remote Internet Access software is Included.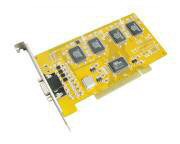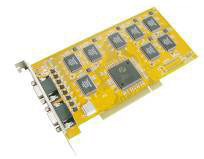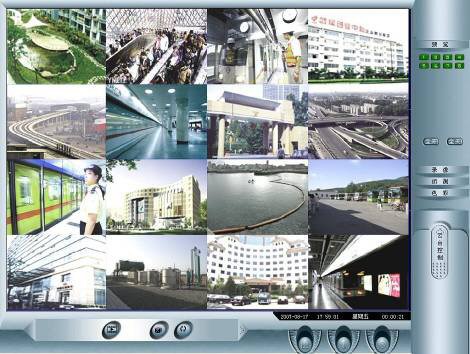 CCTV Equipment Software and Systems

Camsecure CCTV



Specifications:

Video Inputs -
4/8 Channel Composite

Audio Inputs -
4/8 Channel (1 per video in)

Frames Per Second
8 Way Card- 200
PAL -240 NTSC

Frames Per Second
4 Way Card- 100
PAL -120 NTSC

Compression -
H.264 / MPEG-4

Multiple Cards -
mix 4 or 8 to max 16CH

Display resolution
- 640 x 480 or 320 x240
per picture

Record Resolution
- 640 x 480 or 320
x240 per picture

PTZ Control
- Pelco Protocol

Fast Internet Access
- connect 256K - 2M
internet bandwidth without occupying CPU
Bandwidth. Remote PTZ control included
Can view with Internet Explorer too.

Multiple Record Modes
- Manual, Continuous, Schedule, Event (Senor, Motion Detection) and Multi-zone motion detection setting Simultaneously available

Playback Modes
- Multi-channels playback simultaneously; Digital Zoom, capture and print or backup the picture of the Video files.

10 Bit PCI Capture Card for Windows

8 way 10 Bit Video Capture Card

4 way 10 Bit Video Capture Card (£poa)


No longer Available

No longer Available