Easyview Sirius Driverless Webcam

High Quality Driverless webcam with lights



£14.25

£14.25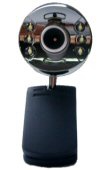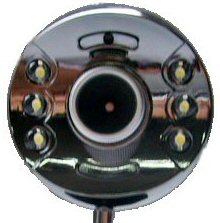 Camsecure CCTV

Webcams CCTV Software and Systems



Camsecure "Easyview" Sirius 5 Mega Pixel Driverless Webcam
(USB 2.0)


The Camsecure easyview 5 megapixel driverless webcam is extremely easy to use. No drivers to load you just plug it in to a spare USB2 port on your PC and its ready to go in seconds....Automatically. A fully Plug And Play Webcam. It has great performance with a lovely sharp picture and 30 frames per second at a maximum resolution of 640 x 480. It has very good low light performance and has 6 LED lights that are controlled by an in line rotary dimmer control so you can adjust them for brightness. Our plug and play webcam also has a built in microphone which is brought out to a separate 3.5mm jack plug so you can plug it into your PC mic input and simply unplug it if you want to use a different microphone or headset.

Specification:

"Plug and play webcam, no need for driver's, nice crisp image"
1) Lens: 5 layer Glass lens
2) Interface: USB2.0
3) Focus range: 5.0cm-infinity
4) Frame Rate: up to 30fps; with VGA (640*480) format
5) Automatic exposure control; Auto/Manual white balance
6) Color: RGB24 (true color: 24bit)
7) Image Sensor: 1/6 CMOS VGA sensor
8) Image Resolution: 640*480;
9) Pixels: 5MP interpolated.
10) Supports capture of both still and streaming image's.
11) System Requirement: Windows XP with Service Pack 2 / VISTA
12) With 6 led lights with in-line rotary dimmer control.
13) Built in micphone with separate jack plug.
14) FREE CD with over 40 freeware and shareware programs.

Our 5 megapixel driverless webcam has everything going for it. A lovely sharp picture, excellent all round performance, and because it needs no drivers for XP/SP2 (or above) and Vista all you have to do to install this driverless webcam on your PC is to plug it in at home, work or school with no drivers to load!

This really is an excellent plug and play driverless webcam, so easy to set up and at a very good price. The Camsecure Sirius Driverless Webcam works with Skype and Microsoft Live Messenger and all other instant messaging services that can use webcams.

Completely Plug and Play for Windows XP (with SP2) and Vista - No drivers to install and it works with Skype and all webcam software.

Perfect for Microsoft Live Messenger, Sype etc.

Please note that this webcam produces a "mirror image" so the image that you see when you view yourself is as if you were looking in a mirror. This makes setting up the camera to display your own image very easy but consequently this camera is not suitable for displaying text.